Student Spotlight; Nicole Ley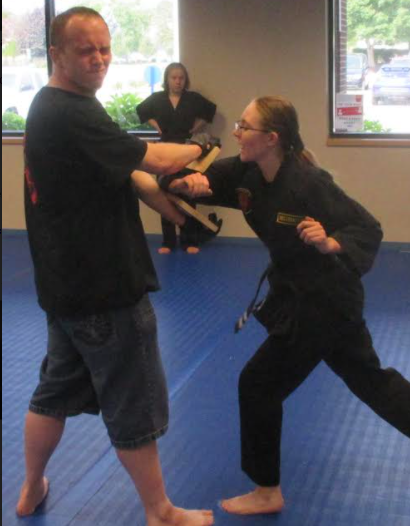 Cascade High School is just a small school in a small town.  But that doesn't stop us from  having a lot of extraordinary students, One of those outstanding students is sophomore Nicole Ley.
Ley is a very intelligent student who has grown up in the Mill Creek School Disctrict."Ley says that the layout of the school systems is beneficial to her. "My favorite thing about Cascade is that it is a small school with great opportunities. I can get the academic attention I need," she stated.
Outside of school, Nicole has a very interesting hobby that not many people do, which is Taekwondo. For those who don't know, Taekwondo is a Korean martial art.  Like any discipline sport, there is a lot to it.
 "The main focuses of Taekwondo are self defense and fighting. We learn how to properly kick and punch, as well as the fundamentals such as blocking and stances. We also have forms, which are simulated fighting. This is done by ourselves. We also have self defense if someone grabs or punches us. Of course we do have sparring and grappling, where we fight another person. It is demanding but worth every second of it, " stated Ley.
Overall, she is a very good student and has been a standout student all along this year. She does Taekwondo to learn how to properly fight and she learns how to properly kick and punch. Along with different types of stances and blocks she could use in a fight. And her efforts have paid off.
"I am a second degree black belt and I have been with Hammer Martial Arts for eight years," she said.
When people think of CHS, martial arts might not be the first thing that comes to mind, but rest assured, we have a real life ninja walking the halls with us.