Staff Spotlight: Need a Bandaid?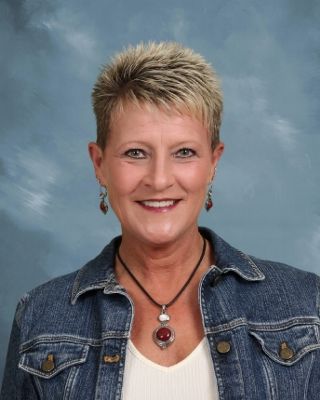 Every time someone is hurt, she is right there to assist with a warm, welcoming smile and care for the students at CHS. 
Rachel Johnson has been in the Mill Creek community for two years. Not only is she the clinic assistant at CHS, she is also the head dive coach for the high school and middle school swim teams. 
Johnson was born in Indianapolis but was raised in Hazelwood. She was a CHS student, graduating in 1984.
After high school, she worked for Merchant's National Bank.  During this time, she was also able to explore the world and even live in Hawaii for nine months. 
She then moved to Corpus Christi, Texas to continue her education at Del Mar College. She then returned to Hazelwood, and moved into the optical industry. 
Johnson is married to her amazing husband, Russell. Together they have three "furbabies." They have two dachshunds, Chief and Sissy, and a boxer,  Rousey. 
The couple recently moved back into Mrs. Johnson's childhood home and built a barndominium on the property to help take care of her mother. 
Outside of work, Johnson loves to ride her Harley with her husband,  exploring Indiana and other parts of the country. 
Johnson said, "My favorite thing about my job is helping the kiddos at THE Cascade High School."
Don't forget to thank Mrs. Johnson for all her hard work and recognize this amazing person in our community.