Fun Fridays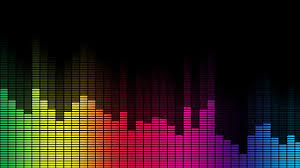 Everyone loves Fridays, but here at Cascade, the music makes them even better.
The Friday music tradition started around six years ago when Jon Acton was the principal. 
Friday music is selected at the beginning of every school year and a list for song suggestions goes out to all of the teachers. After the teachers pick the songs and their preferred days, Mrs.Hessler emails them to remind them when it is their turn to take on Friday music. It is recommended that the teachers pick out at least 14 songs that they would like to play. 
Hessler stated, "I then make a playlist on my Amazon Prime music account. I always try to double check the lyrics as I go along to put the list together and it takes me about an hour, so really no too long." 
Mr.Puckett picks his music in a different way. "I've found myself searching for Billboard Top 100 singles of various years to find songs that are upbeat and suitable for school.  Once I get closer to the actual day, I start to think about which songs work better at different times of the day…some songs are good for the beginning of the day, others work best to play as kids leave the building," stated Puckett.
Hessler enjoys the variety of music that happens each week. "I enjoy listening to all the different types of music and hearing the different beats. However, my favorite playlists come from Mr. Carpenter, Mrs. Scharrer and Ms. Paradise. We all have similar tastes in music so I look forward to listening to those specific playlists," she said.
Freshman Ashlynn Hunsicker said, "I do like Friday music because I think it makes Friday's more fun. Friday music is a fun way to get through the day, and makes it feel faster to get to the weekend." 
Math teacher, Mr. Moeller stated, "Friday music is great. It is something to look forward to every week and makes Friday different. I like hearing the different music genres the other teachers listen to and enjoy when there is variety to the music. I would say my favorite songs to hear are the ones from the late 80s, 90s and early 2000s." 
One of our newest teachers, Mrs.Gee said, "We did not have Friday music at my old school.  I love Friday music!  It is something fun to look forward to, and it gives a distinct personality to each Friday."
So it goes without saying that Fridays are the best day of the week because the work is done and the weekend lies ahead.  What a better way to celebrate than than will tunes filling the halls.