Chiefs beat Eagles in Super Bowl 57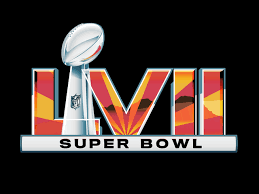 Whether it's the commercials, halftime show, or even the game itself, the Super Bowl is one of the most watched sporting events year in and out. 
This year's Super Bowl was no different as an estimate of a near record breaking 113 million people watched the big game. 
Most people can agree that the worst part of watching any game is the commercials during timeouts and in between quarters. But the Super Bowl is much different. Throughout the years, surveys have found that roughly half of viewers watch the game for commercial purposes. 
Commercials are obviously not the only reason people watch.
The halftime show is always highly anticipated due to the stars that entertain us. This year's entertainer was pop star Rihanna who did not disappoint many of her fans. 
The halftime show and commercials are big parts that make up the Super Bowl, but the game is why the little things work. 
This year's Super Bowl between the Kansas City Chiefs and the Philadelphia Eagles was a back and forth game with tons of action. The Eagles were up 24-14 at halftime and they showed no signs of slowing down. Unfortunately for the Eagles, opposing QB Patrick Mahomes was not going to give up. The Super Bowl MVP threw for 182 yards and 3 touchdowns in the big game. Even though Mahomes had an injured ankle, he pushed through the pain to get his second Super Bowl win in his career. 
The Eagles Quarterback, Jalen Hurts, had a phenomenal game as he passed for 304 yards and tied a Super Bowl record with 3 rushing touchdowns. Though his team didn't win the game, many people including Patrick Mahomes knew how great of a performance Hurts had. Mahomes was quoted as saying, "If there were any doubters left there shouldn't be now. The way he stepped on this stage, and ran, threw the ball, whatever it took for his team to win. I mean, that was a special performance. I don't want it to get lost in the loss that they had. I mean, even whenever we got all the momentum in that game, and we went up eight points in the fourth quarter, for him to respond and move his team down the football field and run in himself in a two-point conversion, it was a special performance by him and I mean, you make sure you appreciate that when you look back on this game." 
The Super Bowl has evolved year after year and it shows. So much money is put into it for the enjoyment of others. So, even if you don't watch football, you might want to tune into next year's Super Bowl because this isn't some ordinary football game.