The largest of all lads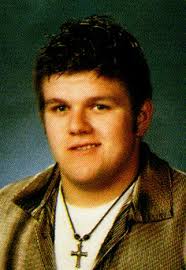 When you think of the word man, what comes to mind? A lumberjack? A farmer? Maybe a construction worker? Well most people at Cascade think of Mr. Joshua Hagenow.
Star of one of the most popular segments on the Cadet News, "The Man (Talk) Show," Hagenow knows what it takes to show his manliness.
Hagenow and fellow teacher Brian Burelison take it upon themselves to teach the youth of Cascade how to be the manliest men they can be.
Mr. Hagenow graduated from Ball State University with a degree in Secondary Education (Social Studies). He also has a Master's degree in Coaching and Educational Administration from BSU. He has been at Cascade for 11 years now, teaching AP government and economics, regular government and economics, sociology and topics in sports history.
When he is not teaching, he is often coaching heavyweight wrestling this time of year at Brownsburg High School.
Hagenow shares a farm with his two kids, Bolten and Barrett, and wife of 11 years, Kaitlin, experiencing life to its fullest with what he describes as "the high life."
While his county roots show true when he drives his Ford F-350, his wild side comes out when he drives his wife's Jeep Wrangler.
If you have never talked to Mr. Hagenow, you definitely should. He's not as scary as he looks and has more in common with the students than you think.