The struggle of applications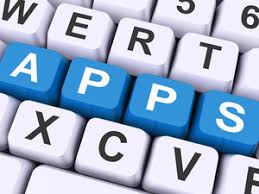 Each fall over 10 million high school seniors begin the search for their new home for the next four years. This search can range from colleges in state to out of state or even international.
The idea that is set for students is to go from high school to college and end up with some sort of degree. The thing many people don't talk about is the application process.
This is a painful process of fitting your entire four years of high school into a few paragraphs and showing yourself off to people you may never meet.
All colleges have their own personalized applications or you can apply through the Common App. The beauty of the Common App is that it saves all of your basic information so all you need to do is fill out the individualized questions for each college.
When asked about using the Common App, senior Faith Gomez said, "It is really helpful when applying to multiple colleges." She has so far applied to four different colleges using this technology.
For students who have good grades but are worried about financing college, Questbridge is a really helpful tool for matching students with upper league schools. If a student becomes a finalist, they will receive near full tuition to the campus they matched with.
When applying for colleges, it is important to list all of the clubs, sports, and volunteer work you are involved with, plus any awards you have won.
You should never be scared of applying to colleges that you don't meet all of the requirements for. Apply to those you wish you could go to and those you know you will be able to get in. You never know what might happen.