Old faces in new places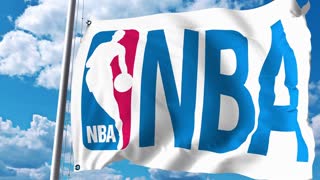 The 2017 NBA offseason was packed full of free agent signings, big name trades and a talented draft class. It felt like every other day a big name agent was getting signed or traded.
The offseason started with insane amounts of trade rumors and rookie talk. Where was Paul George going to end up? Was Lonzo Ball going to the Lakers, will he have success in the NBA?
"Trust the process" is a phrase that seems to have finally come true for the Philadelphia 76ers.
After success with Joel Embiid and Dario Saric, the 76ers have Ben Simmons, Markelle Fultz, and J.J. Redick to look forward to in the upcoming season, helping them to perhaps contend for a playoff spot for the first time in several years.
After an eventful draft featuring some generational talents, featuring Lonzo Ball, Jayson Tatum, and Jonathan Isaac, the Timberwolves made a blockbuster move, trading Zach Lavine and a pick for annual all star forward Jimmy Butler. The Timberwolves followed up the trade with a new point guard signing Jeff Teague.
The L.A. Lakers were pursuing George the offseason, hoping to build around a young new core, trading away second overall pick, D'Angelo Russell, to clear cap space and make room for new addition Ball.
The Lakers ended up with a couple nice additions in Lonzo Ball, Brook Lopez, and Kentavious Caldwell-Pope.
Lakers long time rival, the Boston Celtics made some huge offseason moves to get the final piece to fight against Cleveland for a chance at the finals.
Trading for both Kyrie Irving and Gordon Hayward, releasing Isaiah Thomas, Jae Crowder and Avery Bradley to make these moves. Owner Danny Ainge is finally cashing in on the trade with the Nets, sending the 2018 Brooklyn pick to the Cavaliers.
The Cavaliers and Celtics weren't the only team to change all star point guards James Harden and the Houston Rockets signed veteran guard Chris Paul, effectively forming one of the strongest frontcourts in the league.
Even in a guard heavy league, the Denver Nuggets made a move to strengthen their already strong backcourt by signing Paul Millsap to help mentor up-and-coming Nikola Jokic.
While some teams made big moves others didn't get further than rumors. The New York Knicks were consumed by Carmelo Anthony trade rumors. Knicks bigman Kristaps Porzingis was annoyed with constant drama, keeping away from the organization by training overseas in Latvia.
The entire offseason was jam packed with constant drama and trade talks. The new season will be entirely different from years past with so many old faces in brand new places.