Teacher Spotlight: Preston Shafer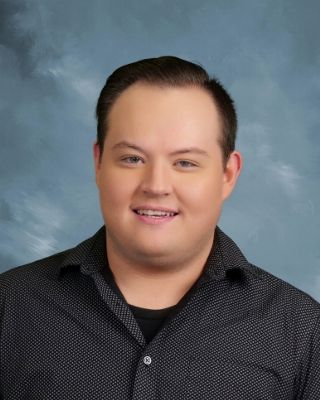 There is so much entertainment that takes place at Cascade High School, but none of it would be possible without Preston Shafer.
Mr. Shafer has been teaching at the Mill Creek high school and middle schools for five years. Prior to that, he taught at other schools for two years.
Shafer made a quick impact in the arts department when he joined Natalee Hessler as co-sponsor of the drama club during his third year at the school. 
Shafer has lots of experience in the field, which has been beneficial in growing the program at CHS.
"I graduated from Huntington North High School in 2012 and from Huntington University in 2016. I have been singing for many years and the art form of singing quite literally changed my life. I'm not sure what I would be doing if I didn't have music. While I was in high school, I was involved in musical productions as an actor and assistant music director. I was also involved in our competition show choir and I was an all-state chorus member. In college, I studied voice and performed in many vocal recitals and other productions such as Into the Woods and I was a part of the pit orchestra for the musical, Seven Brides for Seven Brothers. Since then, I've directed or assisted close to 20 shows in the last few years," said Shafer. 
Shafer's arrival at Cascade boosted many changes within the arts program. There has been a tremendous amount of growth over the last few years and the development of the middle school musical has helped students gain more experience before moving to shows at the high school.  It has even sparked interest in students who may have been otherwise disengaged from an activity like a musical or play.
One of the greatest changes to the CHS theatre program has been the rebirth of the drama club in 2017. What started out as five students has now grown to 40 seasoned veterans producing a full-length play and Senior Showcase each year. 
"While we continue to grow, I look forward to growing our theatre and choral program by increasing our student participation and our performance level of shows we produce. I am currently working on securing funding for continued advancements and improvements to our performing arts center including an upgraded microphone system and LED stage lighting," said Shafer. 
It is safe to say that the show must, and will, go on in bigger and better ways all thanks to the dedication and hard work of Mr. Shafer.