Back to the Courtroom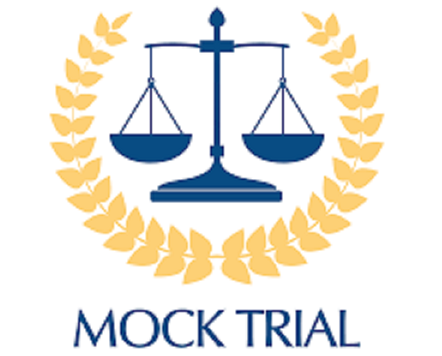 Mock Trial is a wonderful club allowing students to learn more about what goes on in the courtroom through eventful cases each year. The club really hits all of the main points of law and order and is super beneficial for those wanting to pursue a career in the courtroom. 
The club is led by Ms. Bauer retired JAG attorney, Maggie Weatherman, who started the club several years ago when her daughter was a student at CHS.  After many years and teams, the CHS team was crowned the Indianapolis regional championship in 2022.
The case this year is an eventful one taking place in the theater. The case revolves around the accidental (or is it?) shooting of Jonathan Jennings during a run of a play called "Frontier."
Students take on the roles of attorneys or witnesses and prepare the case just like if it were really going in front of a judge.
Due to COVID, trial has been held virtually, meaning only one of the team members has actual courtroom experience.  But this year the case is taking place in an actual courtroom, giving students a chance to feel what it's really like.
Actually being in the courtroom means a lot more pressure, but an overall better experience for those interested in the field. The club will be going to the Marion County courthouse on February for the regional event. 
Mock Trial isn't for everyone, but students interested in acting, law, and just anything about the courtroom should definitely check it out. Students gain all sorts of skills through this club, bettering their knowledge in different aspects of the court.