In the Spotight: Senior, Katie Marion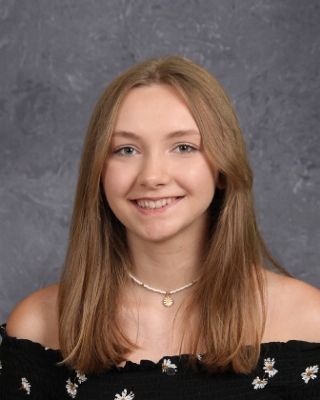 Senior year is always tough, especially when dealing with college essays and choosing what college to go to. But, senior Katie Marion seems to have it all figured out.
Marion has attended Mill Creek schools since kindergarten and has been involved in different extracurriculars. During her high school years, she has been involved in SADD, Student Council, and National Honor Society. This year she is also a Cadet Mentor and a manager for girls basketball.
According to NHS sponsor, Mrs. Gee, "Katie is a second-year member of National Honor Society. She is a dedicated member who always volunteers her time to help others and to help out the organization.  Whether she is needed to make flyers to advertise an event, help sell tickets for athletic events, or volunteer her time to work on service projects, she is always ready with a smile on her face.  She is a valued member."
Cascade students enjoy their time in school and having a fun time with family and friends, building great memories. Marion's favorite times at Cascade include homecoming football games, prom, girl's basketball seasons and hilarious moments within the classrooms. 
Marion says, "It has been an amazing journey so far with so many memories with the rest of the school and my classmates."
One of those amazing times came in 2019 when Marion went on a school trip to Ireland with a group of students, teachers and parents during spring break. She was able to see a lot of sights which included Dublin, the Cliffs of Moher, Galway, Kinvara, Doolin, Killarney and so much more. 
Marion said of the trip, "It was a truly amazing experience which allowed me to meet new people and see new things which I would gladly do again! This trip has allowed me to make amazing memories with other students and teachers that will always stick with me later on." 
After graduation, Marion plans to attend an in-state college to major in exploratory studies. 
Marion was quick to offer advice to younger students. "Enjoy the next few years of high school. It is important to focus on school work, but also participate in activities with your classmates and friends."