Club corner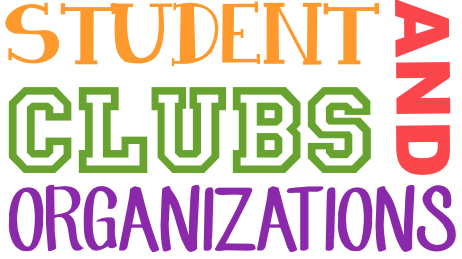 Believe it or not, you don't have to be a part of a sports team to belong at Cascade because there are many clubs and organizations you can join.
The drama club gives students a chance to learn all about theatre through meetings and productions. Students get a more well-rounded experience by not only performing on stage. but also working behind the scenes. This includes working in the tech booth where the lights and sounds are housed, work on the set scenery and operating curtains.
One of the sponsors, Mr. Shafer, says, "It is a place where students can be expressive and be with other like-minded individuals and make long-lasting friendships."
This club helps students get an expressive outlet in performing arts beyond what is offered in the classes. 
The club has been going strong for five years. Each year the program performs a fall play and presents a senior showcase. Many of the members also perform in the school's spring musical and even help with the middle school musical.
Another club that has a strong presence at CHS is the National Honor Society. 
Cascade has been a charter member of the society since December 1959. The "NHS" is a nationwide organization for high school students in the United States, which consists of many chapters.
Students can apply for membership at the end of their sophomore year to become junior members, or at the end of their junior year to become senior members.
The application process has strong academic requirements as students must have a cumulative GPA of 3.0 or higher to apply. 
Applicants must also demonstrate significant accomplishment or participation in four areas: scholarship, leadership, service and character. 
This club has a lot of things planned for this year. From the Halloween "Trick-or-Treat" to the annual "Children's Christmas Party," this looks to be a busy year.
The Cascade Social Activists is a club that was started by sophomore Megan Fox. The club is about staying aware of current events and being informed when social situations happen in our community, state, country and world.
The club is still in the beginning stages but has high hopes for helping students realize that they are never alone.
Fox says, "This club is so important to me because I want to leave something behind at Cascade. I want to improve the lives of those around me even after I've graduated."
The student council is the government of the student body. They play the role of making decisions for the four classes and planning things for the year. Their first task is planning homecoming events.
One of the club sponsors, Ms. Bauer says, "Student council is a great way to be active in the school culture. It is a great way to learn leadership skills and to be a voice for your classmates."
There are many ways to get involved at CHS.  Why not find your group or step out of your comfort zone and find a new one?