Guardian of the guidance office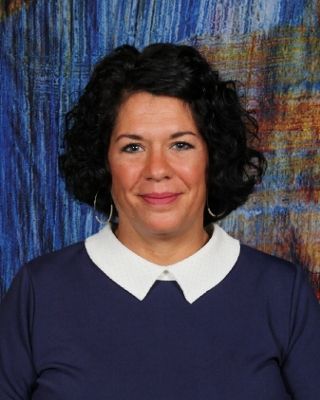 Every time we step into the guidance office, there is always a bowl of candy on the counter and smile not far behind.
Dawn Smyth has been working at Cascade for 20 years. When she first started at CHS, she was a cashier for two years, but moved to the guidance office when the secretary position became available. 
The best part of her job, says Smyth, is the team she gets to work with in Mr. Dubois and Mrs. Bright.
Smyth has also helped with several clubs including S.A.D.D., the Cadet Store and the children's Christmas party, which is sponsored by NHS. 
Smyth likes her job but she loves her family too. 
Her husband Dave was the former golf coach at Cascade.  He is currently a 5th grade teacher at Avon Intermediate teaching math and science.
Smyth's daughter Jessica graduated in the class of 2013 and was a top golfer during her four years at CHS, going on to play at the University of West Alabama. She currently lives in Georgia and works as a digital archivist with accounts for the NBA, MLB and NFL.
Smyth has a lot of good memories of her time as a Cadet, but one is her favorite. 
"Watching my husband coach our daughter all four years and making it to regionals every year was the best," stated Smyth.