Sports seasons falling to an end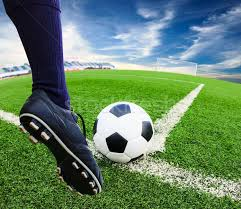 It has been quite the adventure around here with our Cascade athletic teams. As the team's head to sectional play, they have accomplished different things over the season. 
        The boy's cross country team have had a running start to the season with senior Preston Fox who has extended his streak of Regional appearances to four times and qualified for semi-state. Next year juniors Garrett Hicks and Henry Tucker may be seeing respected leadership positions on the team. As freshmen Nick Parsons and Cason Vonehrenkrook got comfortable with the varsity team they continue to drop their times.
        The girl's cross country team stepped up this year with senior Emma Parsons and junior Molley Cook working together to be at the front of the pack. In almost every race sophomores Abby Thornburg and Carly Hicks along with freshman Courtney Shostrand  finished in the top five. Cook, Hicks and Parsons all qualified for regionals. Cook went on to qualify for semi-state. Cook has worked hard all season to finally set a new girls cross country school record at regionals, to become the fastest girl at Cascade. "I was excited but nervous about getting a school record," says Cook.
        The girl's golf made some great shots this season with multiple wins. The girls top five players were freshman Neveah Hubner, sophomores Addison Stevens, Brianna Andres and Mariah Richardson, and senior Hannah Needham. The team improved a lot  after winning only one game last year, to winning more than half of their matches this year. The girls took 7th at sectionals with a score of 410.
        Boy's soccer had an astonishing start to their season ending with a 8-6-3 record before heading to sectionals. Senior Jacob Huffer led the team statistically with 31 recorded goals.
        The girl's soccer team had a rolling start and finished off the season working hard at each game and ending with a 8-5-2 record. Statistically junior Kaylin Cook had 17 recorded goals this season followed by sophomore Mallory Laughlin with a 13.
        The volleyball team had a rough start to the season, but managed to pick themselves up  play hard. Junior Josie Jones  led the team with 90 kills this season. The team dropped their first game of the sectional, but considering the team only loses three seniors, they are already looking to next season.
        Finally, the mighty Cadet football team also started slow, but found ways to win two regular season games and knocked of rival Monrovia in the first round of the sectional.  The boys battled hard against second-round opponent Seeger to end the season.  Though the team loses seniors Zarik Chmielewski, Austin Phillips, Joe Nogle and Dane Dubois, the team has youth on their side.
According to CHS athletic director, Scott Stevens, "All of our teams are playing faster and more physically in many of our contests allowing us to compete at a higher level than we have the past few years." 
With the fall seasons wrapped up, our athletes now turn their attention to swimming and diving, basketball and wrestling.