When is our last day?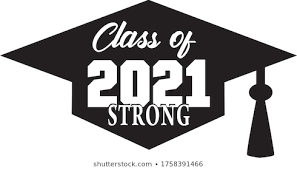 COVID19 came out of nowhere to disrupt the class of 2020's final hurrah and, unfortunately, COVID's reign of terror is still not over rolling into the class of 2021's senior year. 
     Some schools are back in session with many precautions made to prevent a possible outbreak.  Even with all of these safety measures, some schools have already shut down and some schools never even opened back up.  So now the question begs…what awaits this class of seniors?
     At "The" Cascade High School many senior students are student athletes.  Many of the student athletes have played these sports for many years. But according to NCAA.com only 3.5% of high school student athletes go on to play college sports. So for many of the student athletes, this could be it.
And it's not just the playing field.  The classroom creates some issues in this unusual time.
     A lot of students have stated that they don't feel like they learn from E-learning and are worried for their grades.  This could affect the chances of some students graduating or the chances of students getting into colleges.  Most students take their SAT around the last quarter of their junior year, but during that time for the class of 2020. the entire state of Indiana was on lock down.
     COVID 19 has affected almost every student at Cascade but it really hits the seniors hard. The possibility of losing those moments…sports, homecoming, prom, graduation…it's overwhelming.