Maybe our vision isn't so clear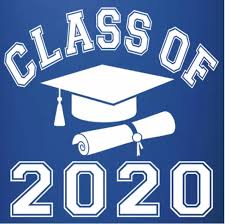 Time to freak out!
     The time is quickly approaching when the class of 2020 will cross the stage for graduation. But are they prepared? Graduation isn't the thing that stresses them out. It's everything that leads to graduation. 
     Most of the seniors are stressed by how fast the year is going by, from the beginning of the year, having to get things done at a certain time, to be checked and filed. With the applications for colleges having to be turned in by a certain time and viewed, getting transcripts done and finalizing them, and  making sure things are on track for graduation, it is a stressful time for sure. 
      "As graduation is approaching, by this time of the year seniors should have already ordered the materials from Herff Jones and finish selecting their diploma track," says senior guidance counselor Chris DuBois.
     With the stress of it all,  how do they do it all? In a poll, many seniors said that they take each step at a time. When things get hard they keep pushing forward to succeed and not give up. 
  Life after high school presents many options. For the class of 2020 at CHS, 85% are going to college, 5% going into the workforce and 10% going into the armed forces. 
   The biggest concern for the seniors is the fear going into the big world. Concerns include paying bills, socializing with others, adulting, and etc. This is when the seniors get a sample of starting their lives. This is the start to their new beginning instead of inside the security of  high school walls. 
The class of 2020 is one of the best ever from Cascade, so whatever they do, it will surely be great.  IF they survive the stress!