Are kids safe using Tik Tok?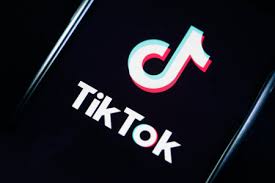 Parents are debating on whether a popular social media app is safe for their children to use.
"Tik Tok" is an app that lets users create and share 60 second videos with family, friends and the whole world. The age limit according to Tik Tok terms and conditions is 13, but that doesn't stop parents from being concerned about their children's safety.
Tik Tok is a way for users to express themselves by creating videos to help build up their following and creating a community for their passions. Since Tik Tok is used for creativity, Tik Tok creators thought about possible predators and worried parents. So the creators made the safety feature "restricted mode" to filter out unwanted content.
Users are able to use private mode to give other users access to their platform. If needed, users can report inappropriate content and delete followers by blocking them. Tik Tok alerts users for people who have been on the app for more than two hours and highlights what is going on in your community and what is recommended for you.
Tik Tok makes sure that all their users are safe so parents can sleep at night and not worrying that their kids are talking to random strangers who pose a threat.