Coach Carp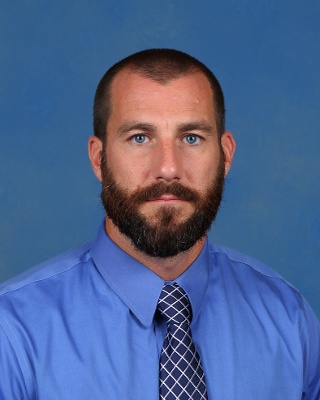 As another week at "The" Cascade High School continues along smoothly, we take a moment to applaud and learn more about a hero at our school like Mr. David Carpenter. 
       Mr. Carpenter was born in Bloomington, Ind. and raised in Plainfield and knew when he had children he would want to raise them in an area similar to where and how he was raised.
     He played basketball and golf in high school. Post college graduation, his first teaching job was at Poston Butte High School in San Tan Valley, Ariz. He taught US history, algebra and geometry. 
        Coach is currently in his seventh year teaching at "The" Cascade High School and really enjoys the talented professional staff as well as the easy going kids.  He teaches several sections of math including math lab classes to help kids prepare for state testing. Carpenter also manages the Jon Mitchell Senior Academy. 
       Carpenter's favorite music is "jam band" music. When asked, Carpenter says he was "blessed to have grown up in a house and in a time period where everything was about music. Music is a part of everything I have always done."
       Coach Carpenter and his family moved away in 2002 and moved back in the summer of 2012. All three of his children were born in different states, Oregon, Illinois, and Arizona. Carpenter's family also has always named their pets after Indiana athletes.
       Basketball and music is what Carpenter's family revolves around. His wife, Allie, is also an accomplished athlete and coach.
       "Carp" can often be found in the gym after school shooting buckets from WAY downtown.  Be sure to be on the lookout for this superstar.