Spring Breakers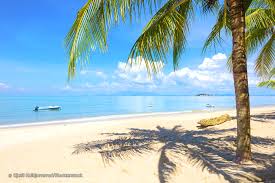 Students and staff at "The" Cascade High School have all kinds of different plans coming up for Spring Break 2019. With a few long weeks until Spring Break people are already making plans. A couple of staff members told us what there plans are for Spring Break.
English teacher Mr. Mark Shoup says that he will be going to visit his twin brother and family in Austin, Texas. He also added "Hopefully my hero, Willie Nelson will be somewhere near the Texas Hill Country and I can go catch one of his concerts." He also plans to go and work on his patio in his backyard.
Mrs. Kayla Ball ,who is also an English teacher, and plans to travel as well. She is heading to West Virginia to see "the Ball side of the family," with her children and mother-in-law. She also says that she would like to go hiking while she is there, because she looks forward to hiking in new places.
Senior Micah Campbell, said that she isn't going to be able to do anything over Spring Break but she does wish that she could go up to French Lick with her best friend Skyla Davis.
She said "Since I can't go anywhere I am just going to relax at home and try to have fun in Indiana."
Freshman Braden Potters, says that he is not doing anything at all over Spring Break. He says that he has no plans and he doesn't want to do anything, "I just want to have a relaxed break."
Personally I am going to Clearwater, Florida with my dad and his side of the family, for a week. I have never been to Florida for a Spring Break trip and hopefully I have a good time. I am ready to eat some good seafood while I'm there to.
Everyone is doing something for Spring Break, if they are going somewhere out of the state or if they are just going to stay at home and relax. Make sure you have a great Spring Break.