Winter Olympics preview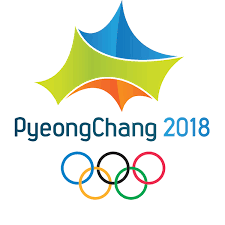 After four years, the Winter Olympics make their return, and athletes and fans alike are excited to catch the action at the 23rd Winter Olympics.
The 2018 Winter Olympics are set for February 9-25 and are going to be held in PyeongChang, South Korea.
The city is about 80 miles East of capital city Seoul and about 60 miles South of the Demilitarized Zone separating North and South Korea.
This will be only the second Olympic Games held in South Korea. The capital city of Seoul hosted the Summer Olympics in 1988.
Opening and closing ceremonies will be housed at PyeongChang Olympic Stadium. This is a temporary structure with capacity for 35,000 spectators.
Competition begins on Thursday, Feb. 8 and the opening ceremonies will take place the following day.
Competition will continue until the last day, Sunday, Feb. 25. The men's hockey final will take place on this day and the closing ceremonies will be later that night.
There will be a total of four new events added by the International Olympic Committee (IOC) for the 2018 games.
On the slopes, athletes will now be able to compete in big air snowboarding and freestyle skiing. On the ice, there will not be mass start speed skating and mixed doubles curling.
Overall, the athletes in PyeongChang will compete in seven sports — biathlon, bobsleigh, curling, ice hockey, luge, skating, and skiing — with 15 varied disciplines across all sports, with a total of 102 medals up for grabs.
Not in contention for those medals are many athletes from Russia.
The nation which came top of the medal table at the 2014 Winter Olympics will not be at this year's edition in PyeongChang, which means there is likely to be a lot of extra metals up for grabs.
Russian athletes were banned on Dec. 5 by the IOC due to a state-sponsored doping scandal.
Russia had already retrospectively dropped to fourth in the standing from 2014 after being stripped of a total of 13 medals for anti-doping violations.
True, Russian athletes who prove themselves to be innocent will be allowed to compete in South Korea, but they will be doing so under a neutral flag with the name "Olympic Athlete from Russia."
The Court of Arbitration for Sport in Lausanne, Switzerland announced that 42 Russian athletes had filed appeals against disciplinary decisions taken by the IOC in relation to anti-doping violations during Sochi.
Against that backdrop, data company Gracenote has analyzed results from key competitions since Sochi to predict a virtual medal table and identify which countries are most likely to profit from Russia's absence.
Germany looks set to benefit the most in Russia's absence. The team is predicted to win 14 gold medals, 12 silvers and 14 bronzes for a total of 40 medals earned at the Games.
Norway falls right behind with 14 gold medals, 11 silvers and 12 bronzes for a total of 37 medals.
The United States falls in third with a predicted total of 29 medals earned.
South Korea is projected to record its best ever performance at a Winter Games.
It is still unclear which Russian athletes the IOC will allow to compete at PyeongChang, so they were not considered in the predictions.
If all Russian athletes are allowed to compete independently, it is predicted they would amass 19 medals in total, including four gold, six silvers and nince bronzes, putting them in sixth place.
Be sure to turn in for the 23rd Winter Olympic Games!