There's a disturbance in this "Star Wars" saga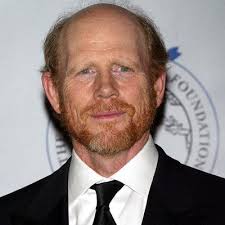 With the next movie in the Star Wars Anthology series titled "Solo: A Star Wars Story," set to release in May, a change in director is the last thing needed to finally get this movie underway. However, a director change is what the crew and cast of the new movie is faced with as Ron Howard has now been called up to fill the shoes of both departing directors, Phil Lord and Chris Miller.
With Howard now taking the helm, he is left with the difficult task of making a smooth transition change between two totally different creative styles and overall outlooks on the future of the film.
Very little information has been revealed involving the content and production of this now troubling movie, which is now deeply behind schedule.
On June 20, 2017 the decision was made by Lucasfilm President Kathleen Kennedy to fire both Lord and Miller, making a switch in the director position. However, this was not a spur of the moment decision.
Lord and Miller's termination was a long time coming, with creative differences and production disputes dating back to early 2017.
According to Kim Masters with The Hollywood Reporter, "Sources with knowledge of the situation have stated that not only was production going slow, but the few angels that had been shot did not provide a wealth of options to use in editing the movie."
This led to a lot of controversy between the two seasoned directors and Lucasfilm which was concerned by the mere three camera angles using during shooting, as opposed to the suggested 12-15 cameras per scene.
To make matters worse, reports of shooting being far behind schedule appeared to be backed by late shooting times as shooting frequently didn't start as late as 1 p.m. The action of terminating Lord and Miller was expected to bring about a uproar in publicity, and the public reaction was nothing unexpected.
With the two directors having recent success with movies such as "22 Jump Street" and "The Lego Movie," Star Wars fans were left troubled and concerned with the result of this unanticipated move.
The decision of hiring two-time Academy Award winner Howard to film the new movie was made. With re-shoots fully intended and a director with an all new direction, Howard was left with the daunting task of creating this movie in his own image and in a timely fashion given the foundation that has previously been set up for him.
With very little public knowledge regarding the plot and content of this movie, the biggest release of information since Howard's hiring was released earlier this month with the official plot synopsis.
The story features young scoundrel, Han Solo (played by Alden Ehrenreich) and his mighty co-pilot, Chewbacca (played by Joonas Suotamo) and their adventures aboard the Millennium Falcon in the galaxy far, far away.
Their journey through the criminal underworld and encounters with infamous gambler, Lando Calrissian (portrayed by Donald Glover) will set the course for some of "Star Wars'" most unlikely heroes.