Grey's Anatomy Fever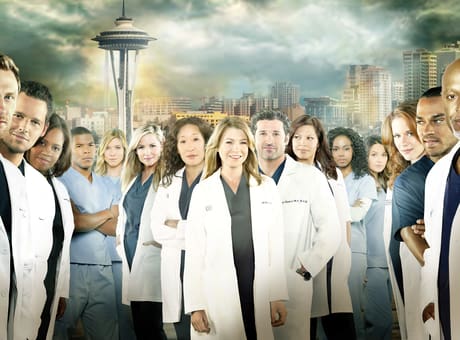 ABC's Grey's Anatomy is the best show on television and is often ignored by tv critics or spotlights.
If you do not know, Grey's Anatomy is a medical drama series that focuses on a group of doctors at Seattle Grace Mercy West or Grey Sloan Memorial Hospital. Many of these doctors started the show as interns. Meredith Grey, daughter of a famous surgeon, goes through her day-to-day life with her colleagues and other fellow doctors and friends. If you want to know more, you just have to watch it. It is so involved that your mind might blow.
Since its debut in March of 2005, Grey's Anatomy remains TV's third most watched drama among viewers ages 18 all the way to 49. So far during season 13, it's episodes on ABC and Netflix have drawn over 11.3 million viewers per week. Yes. You've read it right. A week. The series has produced 14 seasons and over 300 episodes, and they still are not done.
So how has Grey's Anatomy managed to stay so popular among it's 12 years? It is addicting. Director Shonda Rhimes always leaves you on a cliff hanger. Once you finish an episode on Netflix, it is very hard to be done. You have to watch the next episode. And the next. And the next. From experience, Grey's Anatomy is a very addicting show. I have watched each episode at least three times.
Even if you are not interested in the medical field, Grey's Anatomy is a great series to watch. And trust me. You will not get bored.