It's the difference made that matters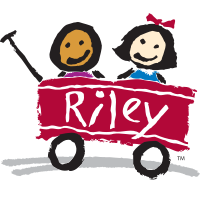 For four years, "The" Cascade High School has wanted to something great to give back to their community. Cascade's Athletic Director, Scott Stevens came up with the idea of doing a toy drive to donate toys to Riley Children's Hospital when he came to the school.
Stevens' daughter had to undergo open heart surgery at Riley Hospital in September of 2007. Because of the outpouring of support he and his family received, he has been trying to find ways to say thank you for all of the help and support that Riley provided for him and his family and that is when the Riley Toy drive was created.
¨Riley is near and dear to my heart, as it is with many people. So are the leadership skills learned through athletics. My hope is the Student Athletic Leadership Council continues to grow in servant leadership by participating in causes bigger than Cascade. What can be better than helping others without the expectation of receiving anything in return?¨ said Stevens.
The first toy drive was in 2014 at a boy's basketball game against Monrovia and it was covered by Channel 13's "Operation Basketball." With all the toys donated, the school chose eight student athletes to go and deliver the toys in person to Riley. This generous tradition has been going on every since. Students can bring in a new, unwrapped toy to games that Cascade holds to get into the game free of charge.
Cascade created the Student Athletic Leadership Council to be in charge of things like the toy drive, and they handle the delivery of toys each year.
This is the fourth year that Cascade has been donating toys to Riley and they are very proud of all that they accomplish for the local children's hospital. Along with donating toys for Riley, Cascade is a "miracle school" that hosts a dance marathon every year to raise money for Riley.
Cascade also has a Halloween costume contest every year. Students donate at least a dollar to be able to participate in the event by dressing up in their Halloween costume at school. Over the past years, Cascade has raised thousands of dollars for the hospital.
Cascade isn't done yet. This is only the beginning for the Cadets. They have big plans in store for the years to come to be able to give back to Riley.