CHS's biggest Cowboys fan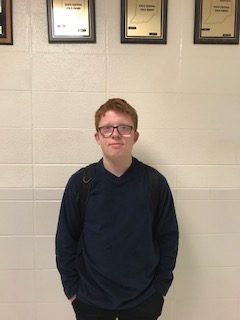 Leo Schack is a sophomore at Cascade High School and it's safe to say that he is the biggest Dallas Cowboys fan ever. At least he thinks so.
Schack is a very chill kind of guy who just enjoys football and hanging with friends. He watches football Monday, Thursday and Sunday nights, always cheering on the Cowboys when they're battling opponents. Schack says he's always spending his free time by playing Madden or going outside.
Leo's life is consumed by professional and college football with his favorite college team being Texas Christian University (TCU) .
Leo states, "The Cowboys are just great. They give back to the military the most. They are one of cleanest teams in the NFL and they are 'America's Team.'"
You could probably find Leo sitting at home eating his favorite food, which is a hamburger, and him watching football most likely cheering on the Cowboys unless he's a bandwagon.