Dreaming of State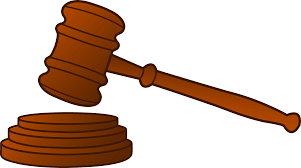 The Mock Trial team had another phenomenal year last year with both teams advancing through the regional and going to the state finals.
The team saw some tough competition while being one of the very few public schools to compete in the competition. The fact that the team does so well in the competition is amazing because many private teams have a mock trial class that goes and competes while the Cascade team is only an after-school club.
"I think that our success comes from the fact that we have so much fun. All of our team members are truly dedicated to Mock Trial because we have so much fun together, and that means that we all work together as a team better and can help each other out," said senior Caroline Edmondson, who is in her fourth year of Mock Trial. "We get our work done but we have fun doing it, and that makes Mock Trial so much more worth the effort."
The team is continuing to grow as they are hoping to have three teams this year. While the team lost two of their veteran members last year in Kaleb Spears and Chloe Whicker, the team has gained four new members to fill in their ranks.
"Our new members this year seem to be very bright, and I'm sure that they will make great additions to our teams by helping us think of different sides of the issues," said Edmondson.
One of the most impressive achievements last year was the team's first state champion Best Witness, Luke Fernandez. Fernandez was a rookie,but gave an outstanding performance in the state competition which ultimately won him the award.
The team looks to have another great year this year and advance to the State competition again.