"The Big Bang Theory" prequel premier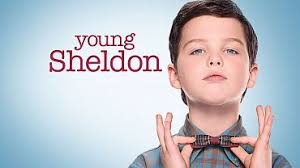 [WARNING: SPOILERS FROM THE PREMIER OF "YOUNG SHELDON"]
"The Big Bang Theory" has been on top of television comedy ratings since it's debut 10 years ago. But now, CBS has introduced a prequel to the show: "Young Sheldon".
"Young Sheldon" takes place in 1989 East Texas, as a 9-year-old Sheldon (played by Iain Armitage) enters his freshman year of high school.
The spinoff, from executive producers Chuck Lorre, Steve Molaro and Emmy winner Jim Parsons (who voices the thoughts of young Sheldon), explores Cooper's childhood and familial life, by looking at his sassy twin sister Missy (Raegan Revord), older brother, and fellow high school freshman, Georgie (Montana Jordan), his father, George (Lance Barber) and his mother, Mary (Zoe Perry).
The series debut included many references to "The Big Bang Theory", such as Cooper's love of trains and Professor Proton, as well as his inability to understand social norms.
The new show does play off of Sheldon's care-free attitude and bluntness, but in a more innocent way. In an interview with the Hollywood Reporter, showrunner Molaro said, "Sheldon being a little kid definitely changes things. We need to write for 9-year-old Sheldon a little differently. Where Jim Parsons (Sheldon on TBBT) can get away with more harsh jokes, the younger version of Sheldon is more innocent and optimistic."
The series premier revolves around Sheldon and his excitement to be a high school student at such a young age, while his family is painfully aware of the misguided view he holds of high school.
Both Sheldon's father and older brother are not looking forward to Sheldon joining them in the high school, with his dad even attempting to steal Sheldon's bowtie to try to discourage him from not fitting in. Luckily for Sheldon, his mother steps in.
A big theme in the first episode is the unconditional love of Sheldon's mother, who is a very religious woman, and despite Sheldon not believing in her faith, she is still fiercely protective of her son.
On Sheldon's first day of school he called out many of his teachers and fellow classmates for not abiding by school dress code and hygiene standards, which brings the teachers, principal and Sheldon's parents into the office to chat about whether Sheldon should remain in high school.
Despite the teachers and Sheldon's own father believing Sheldon didn't need to be enrolled in high school anymore, Sheldon's mother fight for him to stay, because she knows that it is what's best for him.
Overall, "Young Sheldon" is a very good spinoff thus far and draws many connections to the original show.
The casting was done very well with Armitage playing a convincing 9-year-old Sheldon, and Perry has Sheldon's mom's voice down pat.
The show seems to have a good plot line brewing and it does a great job portraying each character in a similar light to what they were shown on "The Big Bang Theory".
While it is still too early to know how good the show will be, so far it seems to be promising, and it is worth watching, especially if you are a fan of "The Big Bang Theory".