"The Lighthouse" moves South
Mr. Skomp moves into a larger role at a new school.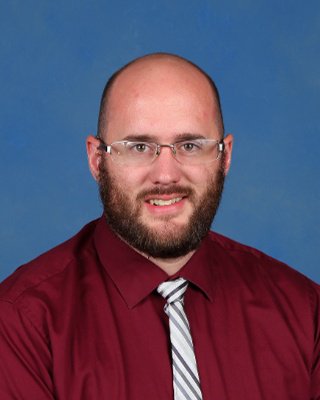 Sadly, "The" Cascade High School has lost a beacon of light in Mr. John Skomp.
Skomp was a former teacher at Cascade who taught chemistry, ICP and physics. He was also a student favorite.
Skomp says his experiences at Cascade were invaluable.
"I loved working at "The" Cascade High School and I plan to be back to attend some events. I miss the students, staff and environment. It will always be special to me."
Skomp, who finished schooling and licensing in July, is currently an administrator at New Albany High School in New Albany, Ind. The school has around 1,900 students.
Skomp says "Even though the students come from a very different background, they still are fun to work with and come with their own challenges. I have really enjoyed getting to know these students."
As an administrator, Skomp is no longer in the teaching spotlight. He now has a new role that he has to fill.
"I love what I am currently doing and I really want to be in a role where I can help teachers come up with better ways to present their lessons. The job I am doing now is, for lack of a better term, an entry level position into administration. Again I enjoy what I am doing, but I look forward to moving into a role where I can help teachers maximize their teaching ability."
While teaching remains in his heart, this new role is an eye-opener for Skomp, but perhaps in some good ways.
"It is much different than being a teacher. I find that the at school work is more stressful. I put in about 20,000 steps a day running all over the school and talking to kids about different things, but when school is over and I fill out a bit of paperwork I have nothing else I can do until students come to school the next day. When I was a teacher I always had papers to grade and lessons to plan. Now when I go home I can spend time with my family, so in some ways it is much less stressful."
The new job meant that Skomp and his family had to move closer to the school.
"We enjoy the change and are trying to go out to new places to eat and see new things every week. We are still unpacking boxes, but overall we are settled in."
Skomp is a part of "The" Cascade High School's history who we will never forget. We all wish him the best of luck from "The" Cascade High School.