Noah Mourey: Cascade's all-state star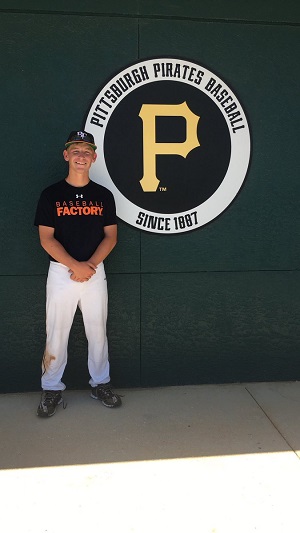 Not only is it Noah Mourey´s senior year, it is another year for Mourey to shine on the field, the diamond and in the classroom.
A member of the varsity baseball and Football teams, Mourey is used to success.
Mourey was awarded all-state honorable mention in football his junior year for tying the amount of interceptions in the state of Indiana. With eight interceptions, this effort broke the old school.
Mourey has deep roots in the Mill Creek community. Coming to Mill Creek as a second grader, this is his tenth year at Cascade.
When he is not working in school or on the field, you can often find him fishing with friends.
¨I love fishing because it is very relaxing,¨ says Mourey. ¨It is a good way to let off some steam and just be alone.¨
Mourey´s favorite sports memory is the football season opener last year against North Putnam.
¨The crowd was insane. It was so loud and intense,¨ says Mourey.
Mourey often attends CHS sporting events. You can see him at basketball games in the student section with the Black and Blue Crew. From dressing up for in camouflage, black out or Hawaiian night, Mourey always brings a great energy to CHS events.
Noah´s work ethic shows on and off the field and is recognized by almost everyone.
¨Noah is a great athlete. He is kind of one of those jack-of-all-trades kind of guys. He brings such a good energy to the field and is a great leader for these younger kids,¨ says Coach Brian Burelison. ¨He always works hard and will be a great asset to the football team this year.¨
As for advice to younger students, Mourey offers that ¨Everything starts your freshman year. You have to start strong early in high school or you will dig yourself into a hole and won't be able to get out of it."
Noah plans to study aviation in college.