Virtual disasters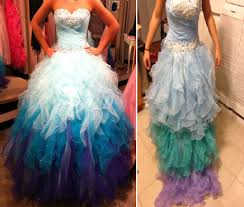 Prom is right around the corner and buying prom dresses online will always have the risk of a scam. Maybe you can save a ton of money, but is it really worth the risk?
Juliet Jacoby, a 17-year-old from Colorado, ordered her $149 dream dress online. But when it arrived, she actually recived a $35 dress that was originally from a knockoff website called RoseGal.com
Jacoby claims that the princess-inspired dress she ordered was nothing like she imagined. Jacoby said she was not offered a refund on her purchase.
Luckily, she ordered a backup dress just in case. But other's have not been so lucky.
Cheap and beautiful online dresses can range from $100 to $1000, depending on the designer and custom alterations made to the dress. Online prom dress shopping is cheap and affordable, but is hardly reliable.
Jacoby is not the only girl who has ordered a scam prom dress. The number of online dress scams are up to the thousands.
So how can you avoid being scammed? For starters, buy from reliable web sites. Scam sites with unbelievable deals are everywhere. If the cost seems too good to be true, it probably is.
Shopping at a retail store in person is a best way to get your prom gear. The dress will be in front of you, ready for any alterations or changes needed for prom night.
Scams are all over the internet. To ensure a fun night with the best dress, make sure to be careful where you choose to get your dress.