"Ghost town" comes back to life under new management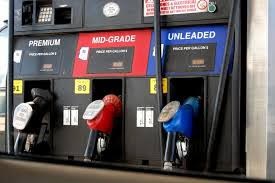 Just a few short months ago, a local gas station in Belleville, Hometown Station, was very close to closing down. That is until the old owner, Chris Hughes, sold it to the new owner Sonny.
Hometown was established in 2005 by Chris Hughes as a local favorite quick stop. It had an annual revenue of more than million. That is until 2015, when Hughes had to sell the station because he didn't have the funds to keep it open any longer.
As of now, Hometown has a new owner and has new management. As an employee at Hometown, I have noticed the difference from 2015- 2016. We now have more rules and standards as employees that we have to meet.
Customers have said that the store looks a lot better. They have noticed that the store looks cleaner and has a lot more items than it had previously.
Natasha Hutchison, the new manager of Hometown Station, has made it her job to continue to make the store's environment better not only for customers, but employees as well.
The now owner Sonny makes it his job to make sure the manager and employees are happy with their jobs.
The local favorite has gone from ghost town back to its role as a hometown favorite. It is not a ghost town any longer with the help of Hutchison and Sonny. Make sure to stop by and get some delicious food and refreshing drinks.