Witches, ghost, and warfare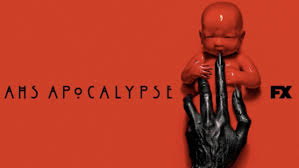 After passing through the freak show, a haunted hotel, cursed land and then joining a cult, American Horror Story is finally coming back to its original roots.
The long-awaited crossover season between Murder House and Coven is almost upon us and fans have been speculating what it will hold.
Show creator Ryan Murphy started this anthology in 2011 with Murder House. The season followed the Harmon family moving into a haunted house in California.
As the season progressed, the audience watched as the entire family was killed off by old occupants until only Vivien Harmon, played by Connie Britton, died giving birth to the anti-christ. The final shots were of the baby, Michael Langdon, killing his babysitter.
The next season saw all new characters in an insane asylum. One of the beauties of this show is that Murphy uses a common group of actors to play different roles and parts. Some recurring actors include Sarah Paulson, Evan Peters, Kathy Bates, Jessica Lange and Angela Bassett.
It was in the third season when audiences were introduced to a coven of witches in New Orleans. The season told of young witches learning to master their powers while vying to become the next Supreme, the strongest witch.
The excitement of the eighth season is that characters from both the first and third season will be interacting with each other. This season will take place during the end of times and is rightfully titled Apocalypse.
Speculations have been flying since this was announced about what the season could entail. The common theme among many is that the antichrist will bring about the end of times and it will be up to the witches to stop him.
Other theories include that the witches will join forces with antichrist in order to survive, that nuclear fallout will cause only supernatural creatures to live, or that the power of the antichrist will be strong enough to allow the dead to enter the realm of the living.
Murphy is notorious for not giving away much information prior to the release of the first episode. The small ten second teaser videos usually have nothing to do with the story but rather just the overall theme.
American Horror Story: Apocalypse will premiere on September 12 at 10 p.m. Be sure to stay up to see what will happen.