High School: Expectations vs. Reality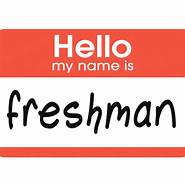 I remember as a kid watching movies and television shows that depicted high school, such as "Clueless," "17 Again" and "Victorious." But sometimes life does not imitate art.
Now that our first year of  high school is almost over, I, along with some of my freshmen friends, don't feel that these shows and movies accurately represent what high school is like.
We would describe high school as frustrating, uninspiring and a constraint rather than entertaining and having more freedom than ever before. 
One of my biggest expectations going into high school was the amount of freedom that will be granted to us, freshmen students, compared to middle or elementary school. But I could tell after the first week of school that this wasn't going to be the case.
I found that the framework for most classes was notes, then homework and then tests. I found this to be true for middle school as well. It is just the same rotation of expectation. 
It also seems like in the movies, high school is a place most students wanted to go everyday. In my opinion, I don't feel like this is true. Most students would tell you that school here isn't fun or a place where they want to be.
Freshman student Prabhjot Singh said, "I would rather be in many other places than this school. I would want to be at my house where I feel like I have more freedom and can do what I want while being productive. "
But there is a positive side.  At our school, everyone seems to be cool with everyone.
I thought there were going to be multiple friend groups within high school and people in different groups that don't get along. In my case, there isn't any divide between people. I know that at lunch I could sit by any person or I could be tasked with working with anyone for a project and be able to make it work. 
Even though high school wasn't what I imagined, there are still lots of things to look forward to in the coming years. 
I think the biggest thing to look forward to is graduation. It may still be three years away, but it's closer than ever before. Another thing to look forward to is sports and clubs. When you get to high school you have a lot more responsibility when you're in a sport or a club.
Freshman student Connor Sanders said, "Basketball is taking up more of my time the older I'm getting. But I am enjoying this."
Even though high school may have not been what I expected when walking into it a few months ago, there are still lots of things that my fellow classmates and I are very excited about in the coming years.