Super Bowl has super ending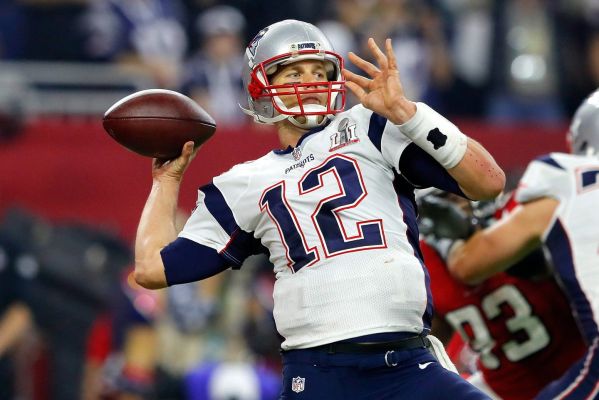 On February 4, the New England Patriots defeated the Atlanta Falcons in a very close game that went into overtime.
For the first three quarters, it looked like the Falcons had sealed the deal to win the 51st Super Bowl. Falcons quarterback, Matt Ryan had won the season MVP award and was looking great during the game, but the tables turned in the fourth quarter.
The Patriots picked up the pace as the fourth quarter went on. With only a few seconds left, Pats quarterback Tom Brady marched just about the whole length of the field to set up a goal line carry for James White, bringing their deficit to just two points.
Wide receiver Julian Edelman made a catch on a ball he trapped against a defenders leg. This play that kept the Patriot's drive alive.
Super Bowl LI was the first championship game to ever go into overtime and the Patriots were able to come back from a three touchdown deficit in the fourth quarter.
The Patriots made history with their win when New England running back James White scored his third touchdown, a two-yard run, four minutes into overtime to seal the comeback with a 34-28 victory.
Brady collected his fourth MVP award and his fifth Super Bowl ring at this event.