The magical gifts of Christmas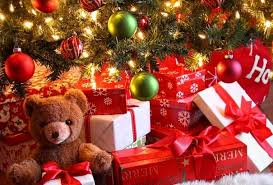 The most wonderful time of the year has sadly come to an end as Christmas decorations are getting stored away, house lights taken down, Christmas trees getting thrown out and the festivities are all done and over with.
Now that all of the madness has died down and we're back in school, we can take a look into seeing what the students at "THE" Cascade High School got for Christmas and what their favorite gifts were this year.
Sophomore Karli Cox received a Cadillac as her first car for Christmas while junior Jillian Gibson received a fuzzy blanket, which she says is the best thing that has ever happened to her.
A huge holiday gift favorite is always gift cards.
Junior Zach Deurloo received a $150 Dick's Sporting Goods gift card, which he says will let him buy a lot of things with that he actually wants.
Junior Bradi Cheesman got a new Vizio TV and she says she can now binge watch TV everyday, while fellow junior Harley Kline got the gift of finding out the gender of her mom's baby boy that she is expecting in June.
Now that the holidays are over, we can enjoy those wonderful Christmas goodies…and start making our wish lists for next year!